Portsmouth, New Hampshire was settled by Europeans in 1623; prior to 1623, this area along the Piscataqua River was home to Wabanaki tribal nations for millennia. In 2023 it will celebrate its 400th anniversary, along with a few other seacoast villages.
Today Portsmouth is a sweet, old-fashioned, picture book type of city. Downtown, in particular, is home to winding streets, cobblestones, alleyways filled with flowers, patches of forest tucked behind museums, and quaint shops. It's a wonderful place to spend the day. Here are a couple of our favorite Portsmouth attractions to add to your itinerary.
Eat
Breakfast (or lunch): Colby's Breakfast & Lunch. Come for the excellent pancakes and home fries, but stay for the pub-like atmosphere and friendly, accommodating staff.
Lunch: Durbar Square Restaurant. This Nepalese restaurant is located right downtown. Try the momos –Nepalese dumplings – and tarkaris, which are a type of curry.
Snack: Popovers on the Square. If you've never tried a popover, you're missing out on a seriously incredible pastry: fluffy, egg-y, and hollow on the inside. At Popovers on the Square, they're served steaming hot, with maple butter.
Dinner: Surf Portsmouth. Surf's Portsmouth location is special not only because the seafood is delicious, high-quality, and locally sourced, but also because the patio offers an amazing view of the harbor and waterways.
Do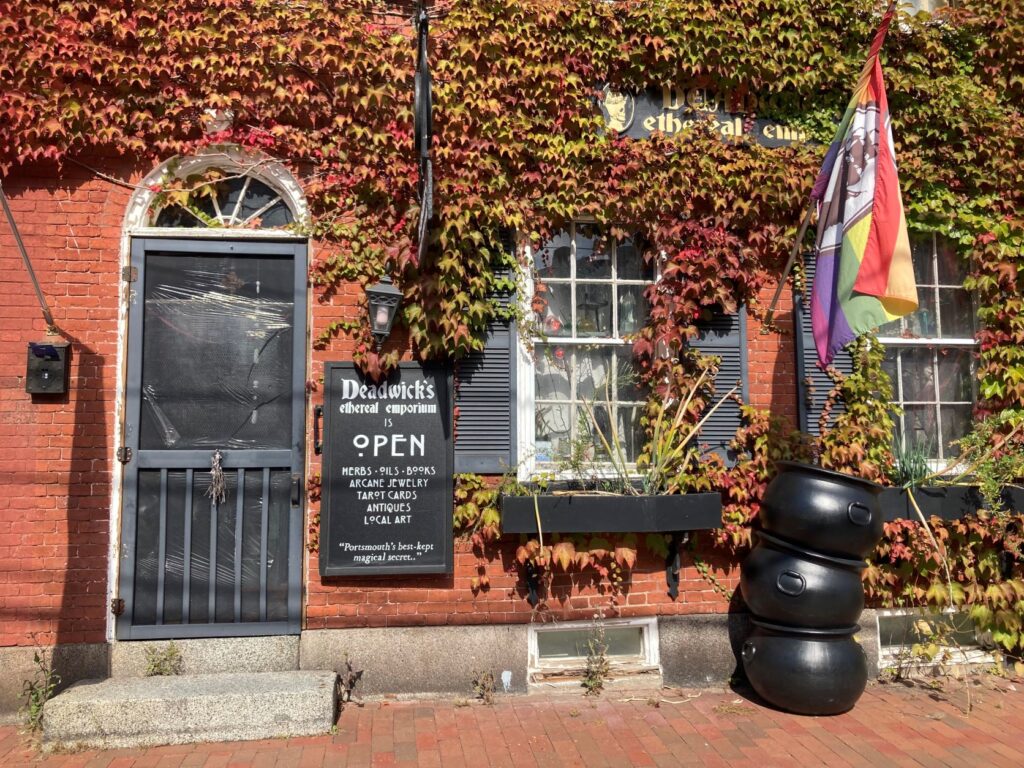 Visit one of Portsmouth's witchy shops. These are sprinkled throughout downtown, and usually peddle wares like books, teas, crystals or shells. We particularly recommend Deadwick's Ethereal Emporium – the interior is shadowy, mystical and atmospheric, and they also sell customized spells.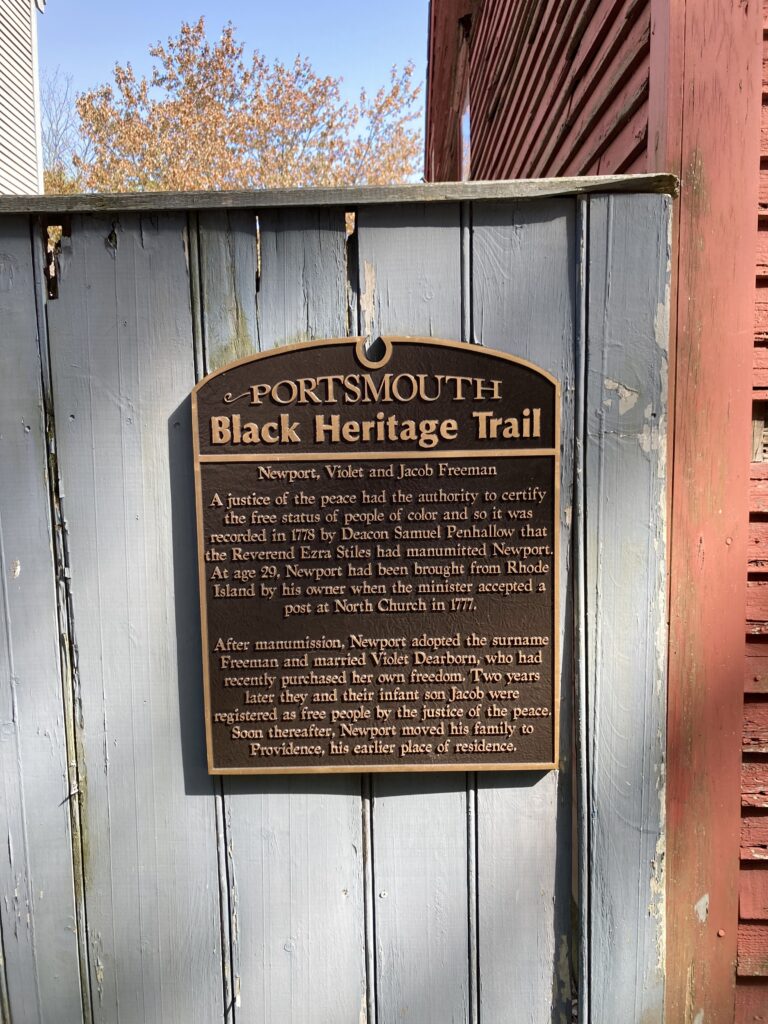 Walk the Portsmouth Black Heritage Trail. The Portsmouth segment of the Black Heritage Trail of New Hampshire is of particular importance, both presently and historically. Portsmouth was a participating city in the transatlantic slave trade. Discover stories of strength and resilience.
Take a Harbor Cruise. As you explore the Piscataqua and the city's waterways on a narrated Portsmouth Harbor Cruise, you may learn about anything from local birdlife to folklore from the nearby Isles of Shoals to the construction of Portsmouth Harbor.
See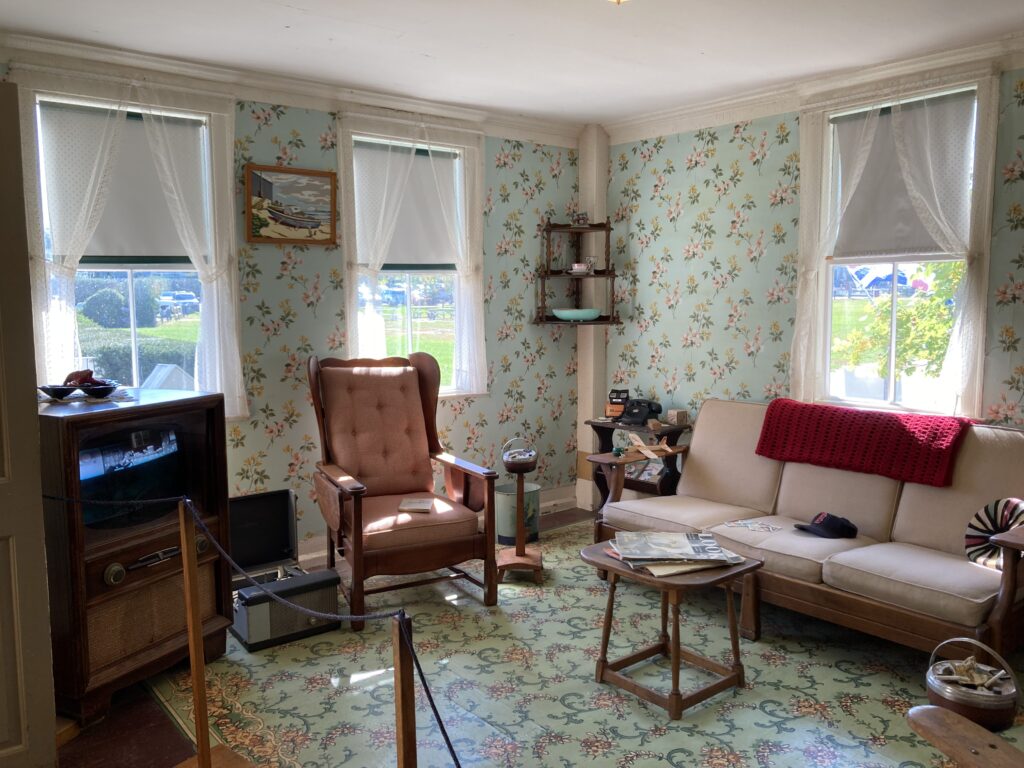 Strawbery Banke Museum. One of the best museums in New England, Strawbery Banke is sprawling and covers much of the history of Portsmouth's Puddle Dock neighborhood. It's a living history museum, so as you explore these restored buildings and homes, you might also have the opportunity to converse with some of the historical figures who lived there. Plan to spend at least a couple of hours here.
The USS Albacore Museum. Explore a Navy research submarine. Located downtown in Albacore Park, the sub is open to the public for self-guided tours.