The history of New England is inexorably tied to the history of Irish Americans. Beginning in the 1600s, many Irish families immigrated to these northern colonies to fish, farm, work and live. Despite the persecution and discrimination they often faced, Irish Americans played a key role in making this country what it is today. Every March, cities across New England celebrate Irish culture and heritage during their St. Patrick's Day festivities. Here's a round-up of some of our favorites, and you can find more on our events calendar and list of fairs and festivals.
Maine
Portland St. Patrick's Day Parade – March 12. The Irish of Maine club throws this parade annually on the Sunday before St. Paddy's day. Celebrate Irish heritage with the community of Portland.
New Hampshire
Manchester St. Patrick's Day Parade – March 26. This popular parade draws thousands of supporters each year. Celebrate Irish culture and heritage with the community of Manchester, New Hampshire. This is the city's largest community event and features floats, music, dancing and more. 
Vermont
The Burlington Irish Heritage Festival 2023 – March 4-24. This festival celebrates Irish culture in Vermont with a series of music, dance, lectures, workshops, kids crafts, film, food and more. The signature event is Festival Ceili at Contois Auditorium in Burlington. Many events take place in other locations. Check their website for full schedule of events.
Massachusetts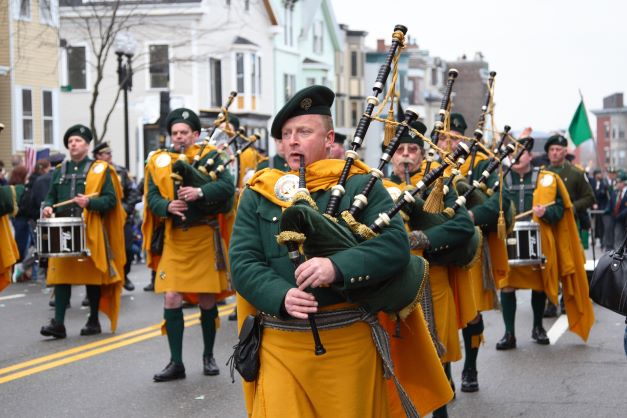 South Boston St. Patrick's Day Parade – March 19. Boston began celebrating St. Patrick's Day in 1737 as a gesture of solidarity to new Irish immigrants. In 1901, the parade moved to South Boston, where it has remained ever since. Eventually the parade also began to commemorate Evacuation Day. Today, visitors can enjoy lively floats, bagpipe music, and other community-wide fun.
Rhode Island
Newport Irish Heritage Month – February 26 – March 29. This is an entire month dedicated to honoring Irish culture in the city of Newport, Rhode Island. There are tons of amazing events scheduled, including a parade, Irish dancing, food, cemetery tours and more.
Connecticut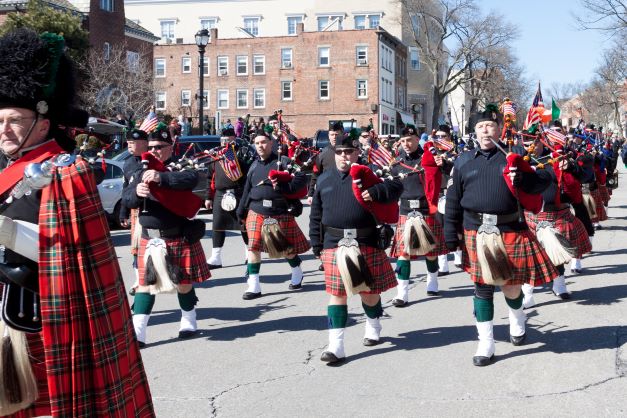 St. Patrick's Day Parade – March 19. Celebrate St. Paddy's Day with the town of Greenwich. The parade will begin at Town Hall, travel up Field Point Road, turn right at the Greenwich Library onto Putnam Avenue, and then go right again down Greenwich Avenue to end at Railroad Avenue. All are welcome, including dogs.